Fosters
Author Unknown
There I sat, alone and afraid
You got a call and came to my aid.
You bundled me up with blankets and love.
And, when I needed it most, you gave me a hug.

I learned that the world was not scary and cold.
That sometimes there is someone...to have and to hold.
You taught me what love is - you helped me to mend.
You loved me and healed me and became my first friend.

And just when I thought you'd done all you do...
There came along not one 'new' lesson - but two.
First you said "Sweetheart, You're Ready to Go.
I've done all I can and you've learned all I know."

Then you bundled me up with a blanket and kiss.
Along came a new family, they even have kids!
They took me to their home, forever to stay.
At first I thought, you sent me away.

Then that 'second' lesson became perfectly clear.
No matter how far, you will 'always' be near.
And so, Foster Mom, you know I've moved on.
I have a new home, with toys and a lawn.

But, I'll never forget what I learned that first day.
You never really give your 'fosters' away.
You gave me these thoughts to remember you by.
We may never meet again, and now I know why.

You'll remember I lived with you for a time.
I may not be yours, but you'll always be mine.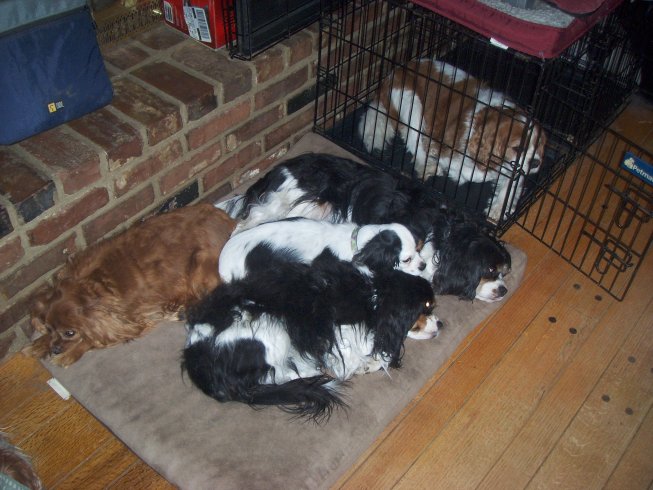 Baggage
by Evelyn Colbath ©1995
(all rights reserved)
Now that I'm home, bathed, settled and fed,
All nicely tucked in my warm new bed.
I'd like to open my baggage lest I forget
There is so much to carry - So much to regret.
Hmm . . . Yes there it is, right on the top.
Let's unpack Loneliness, Heartache and Loss;
And there by my leash hides Fear and Shame.
As I look on these things I tried so hard to leave –
I still have to unpack my baggage called Pain.
I loved them, the others, the ones who left me,
But I wasn't good enough - for they didn't want me.
Will you add to my baggage?
Will you help me unpack?
Or will you just look at my things -
And take me right back?
Do you have the time to help me unpack?
To put away my baggage, to never repack?
I pray that you do - I'm so tired you see,
But I do come with baggage –
Will YOU still want ME?